English Football Fan Pro News , Video and Live scores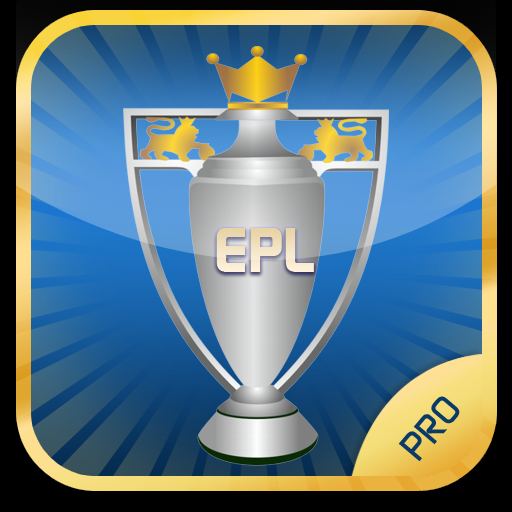 English Football Fan Pro is a truly amazing App with all the information you could want including News, Premiership Club Fixtures & Match reports, Live Scores, minute by minute match reporting, you can watch HD Sports News, chat with other Club Fans (Powered by chat 606) "amazing" This App also includes EPL Fantasy Football and many more fantastic feature for the true Club fan.

Amazing quality APP – Great Graphic's well worth 5*

INCLUDES: EPL Fantasy Football and Chat 606

This App is officially the No 1 EPL APP and a must for you EPL Fans, To top it all off were offering you an amazing Club Wallpaper to make your i-Phone kick, absolutely free. Just check out the Media Tap.

EPL Pro – "Everything EPL" "Everything Football"

FEATURES:
• Latest News, Tables and Fixtures
• Live Scores
• Team line Ups
• Minute by minute match reports
• Statistics
• Live Chat
• Free Wallpapers
• Fantasy Football
• Newsletter Subscription
• Live Audio commentary coming soon

Choose from all your favourite clubs:

Arsenal
Aston Villa
Birmingham City
Blackburn Rovers
Blackpool
Bolton Wanderers
Chelsea
Everton
Fulham
Liverpool
Manchester City
Manchester United
Newcastle United
Stoke City
Sunderland
Tottenham Hotspur
West Bromwich Albion
West Ham United
Wigan Athletic
Wolverhampton Wanderers

Note:
Please not that this app complies with the US Copyright law guideline of "Fair use". Any imagery used is purely to convey what the application is about. our App is purely for the love of the sport entity/team/football club or and its licensors.

All the characters, the names places, in-app descriptions, locations, imagery, content other aspects of the sport entity/team/football club or its licensors described within this app are trademark/copyright and are the sole property of their respective owners. Our application does not copy any IP of /from the sports entity/team/football club or its licensors. Our App was created under Fair Use doctrine of the United States copyright law and associated and equal doctrine and laws in other legal jurisdictions. If you feel that there is a direct trademark violation that doesnt follow "fair use" guidelines please contact us directly at: marktechuk@gmail.com

This app is not affiliated with English Premier League in any way.